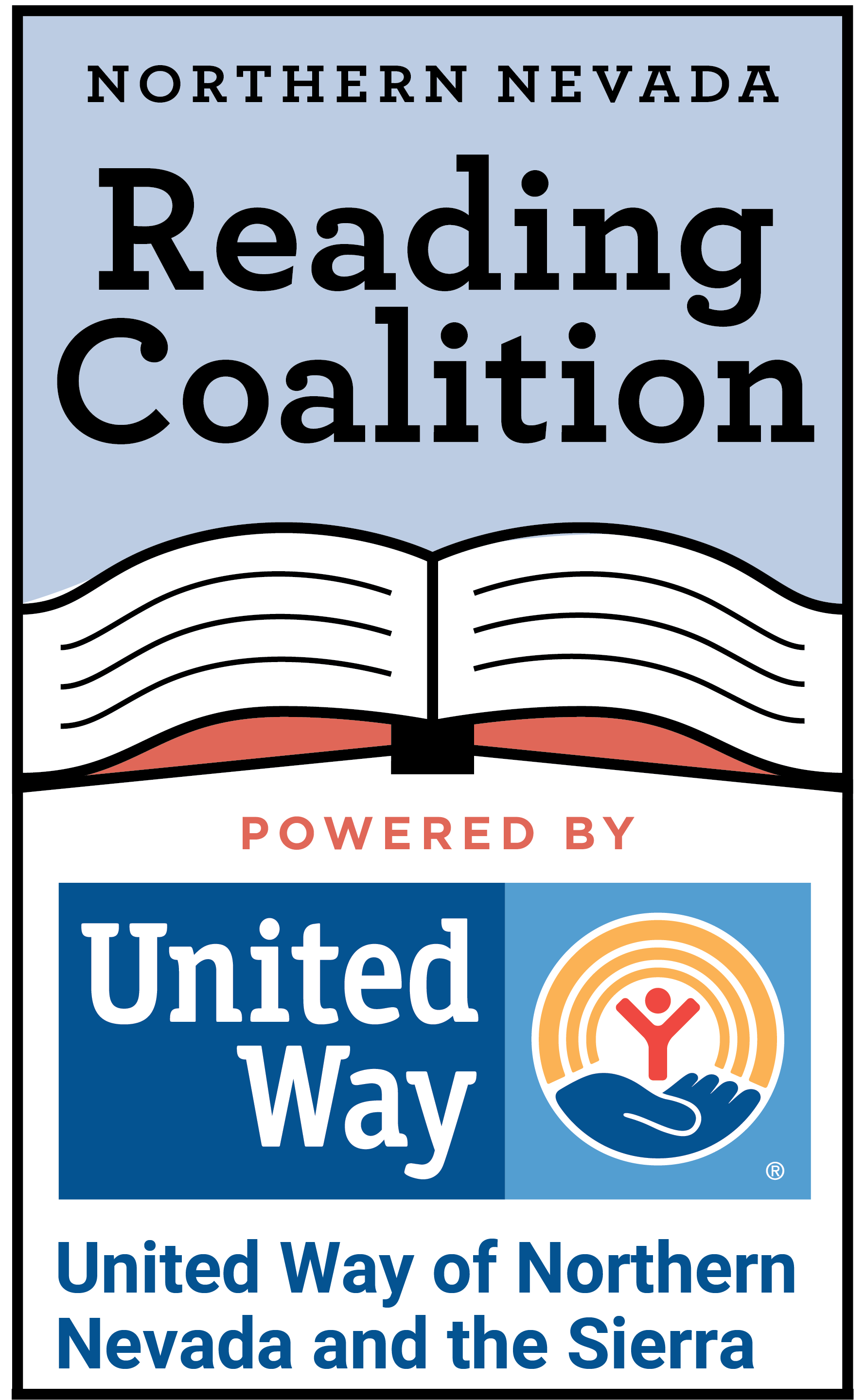 Research shows that learning to read and write proficiently are two of the most powerful tools a child needs to grow successfully into adulthood. That's why we've launched the Northern Nevada Reading Coalition. Our goal is to help children enter Kindergarten ready to learn and support grade-level reading by the end of third grade. 
We cannot do this alone. It is a major undertaking that requires the collaboration and guidance of committed individuals, organizations, governmental entities, and businesses from many walks of life. Based upon the shared recognition of this critical need and the desire to improve the lives of children, leaders from throughout the region have come together as the Northern Nevada Reading Coalition to drive this invaluable effort. 
The Reading Coalition's Work
Focused on the primary goal of improving the ability of northern Nevada children to read and write by the end of grade three, the Reading Coalition has targeted its energies in several key directions:
Focusing on early childhood education from birth to five years old. Children who enter kindergarten with poor early literacy skills tend to be poor readers in first grade and even into high school.
Engaging parents and families through various programs to help their children with early literacy skills such as vocabulary, knowledge of the alphabet, and interest in stories.
Improving attendance in the classroom.
Making summer a rich time for reading at home by providing books, reading materials, and library cards.
The Coalition has galvanized community leaders in prioritizing early childhood literacy as a key strategy to meet the needs of Nevada's future workforce and to put into action their commitment through advocacy and fundraising. It has created an environment of cooperation and information sharing among a wide number of organizations. 
If you're interested in learning more about the Northern Nevada Reading Coalition, please email us at communityimpact@uwnns.org.