Building Reading Skills Through United Readers
United Readers is a United Way of Northern Nevada and the Sierra program designed to improve foundational literacy skills through mentoring with a specially trained AmeriCorps member. These AmeriCorps mentors meet with kindergarten through third-grade students one-on-one and in small groups focusing on phonemic awareness, which is the ability to hear and manipulate sounds. Developed in collaboration with the Washoe County School District, United Readers officially launched in November 2020. 
In the 2022-2023 school year, United Readers' mentors provided in-person services to 324 students at Maxwell Elementary, Peavine Elementary, Silver Lake Elementary, Sun Valley Elementary, Echo Loder Elementary, Bordewich Bray Elementary, and Lahontan Elementary. Students are assessed before and after the program to track progress and skill development. 95% of students demonstrated improvement after participating in the United Readers program. 
Image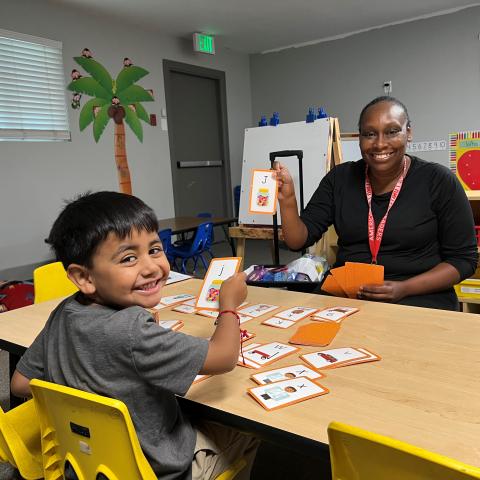 Image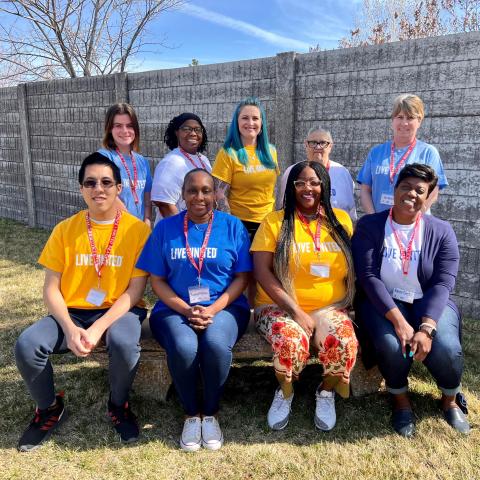 Image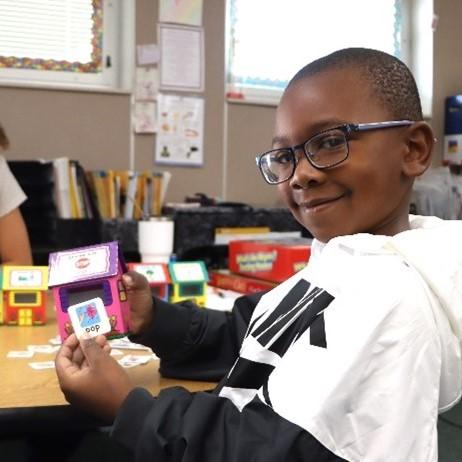 Interested in changing lives? Maybe your own?
Hear from local Principals about how United Readers is making a difference in their schools: 
"The opportunity to have AmeriCorps Mentors come to our school was truly a blessing. Due to staffing shortages, we were unable to provide this level of intervention support to many of our students. Additionally, COVID has created a lot of reading gaps in our students, and the program was able to target these phonemic awareness skills that are not as heavily focused on in our regular curriculum. These mentors have truly been a Godsend! 

-Ashley Oliveria, Principal at Sun Valley Elementary 
"[Students] have all skyrocketed in their self-esteem and confidence, and I believe that is primarily because of the work you are doing with them. Their teachers are so thankful. The phonics work you are doing is also transferring to their classroom as teachers are noticing improvements in their reading abilities. Thank you again and keep up the great work!"  

-  Mr.Holmes, Principal at Peavine Elementary School 
"The United Readers program could not have come at a better time. With students in distance learning, our kindergarten and first-grade student needs are targeted, and they will be receiving extra support from trained AmeriCorps members...I know this will make a huge difference in the growth of our students' foundational skills." 

- Allison Fannin, Principal at Katherine Dunn Elementary 
Serve as an AmeriCorps Member for United Readers!
In-School Reading Mentors Full Time + In-School Reading Mentors Part Time
Members will assist children in grades Kindergarten through third grade in Washoe County with literacy acquisition skills to improve reading and reading fluency. Using pre-determined curriculum and lesson plans, and in conjunction with the school's literacy initiatives, members will conduct lessons and activities with students during reading blocks and independent work time in person. United Readers supports UWNNS's focus on early childhood literacy and goal of improving third-grade reading scores in northern Nevada.
Term of Service: Monday through Friday, 8:30 AM to 4:00 PM on school days in classroom or office setting. Part-time service is also available within those days/hours. United Readers mentors will serve at UWNNS and an assigned elementary school in Washoe County, Carson City, or Churchill County. 
If you have questions about serving with United Readers in the fall, please contact our Program Director, Krystal Nevada at UnitedReaders@uwnns.org.
Questions? Please contact Krystal Nevada, AmeriCorps Program Director, at (775) 325-8907 or by email at UnitedReaders@uwnns.org.

Empower the next student with literacy-building moments through a donation!
Thank you to the following corporate, foundation, and individual donors* who are making United Readers possible!
Corporate and Foundation Donors
Aware Benefits Company
Bank of America
Dollar General
Nevada Volunteers
Plumas Bank
Scheels
NV Energy Foundation
John Ben Snow Foundation
Susanne and Gloria Young Foundation
Nora Roberts Foundation
Individual Donors
Ann Silver, CEO, Reno + Sparks Chamber of Commerce
Christie Gescheider, Co-Owner, Moana Nursery
Stephanie Kruse, Founder, KPS3
Rabbi Jeff and Mindy Glickman
Joseph Hindo and Microsoft Reno
John Nichols and the Movement Mortgage Foundation
*Donors listed have made a contribution of $500 or more since 2021.