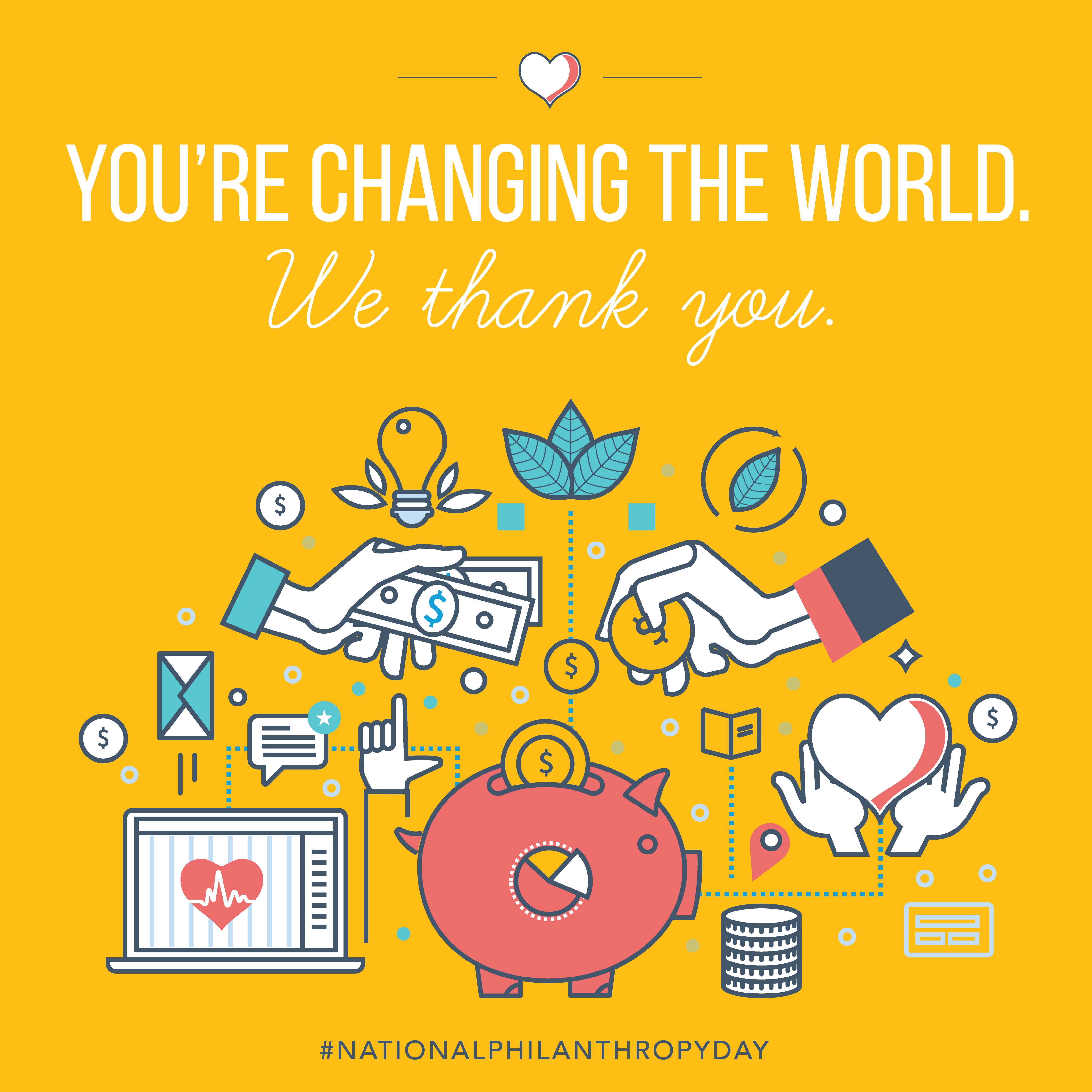 Today, November 15, is National Philanthropy Day!
According to Meriam-Webster.com, the essential meaning of philanthropy is the practice of giving money and time to help make life better for other people. The generosity of our community is at the core of our mission to unite communities to improve lives.
We are celebrating YOU this National Philanthropy Day and the collective difference we make when we are working together. Whether it's giving our neighbors a helping hand, donating to your favorite nonprofit, or giving your time to volunteer—every act of kindness has a domino effect of good in our community. Each of you plays a critical role in our community and makes northern Nevada a great place to live.
On behalf of our dedicated staff and Board of Directors, THANK YOU for being a glowing example of philanthropy in our community every day!
Together, we are changing stories and improving lives!