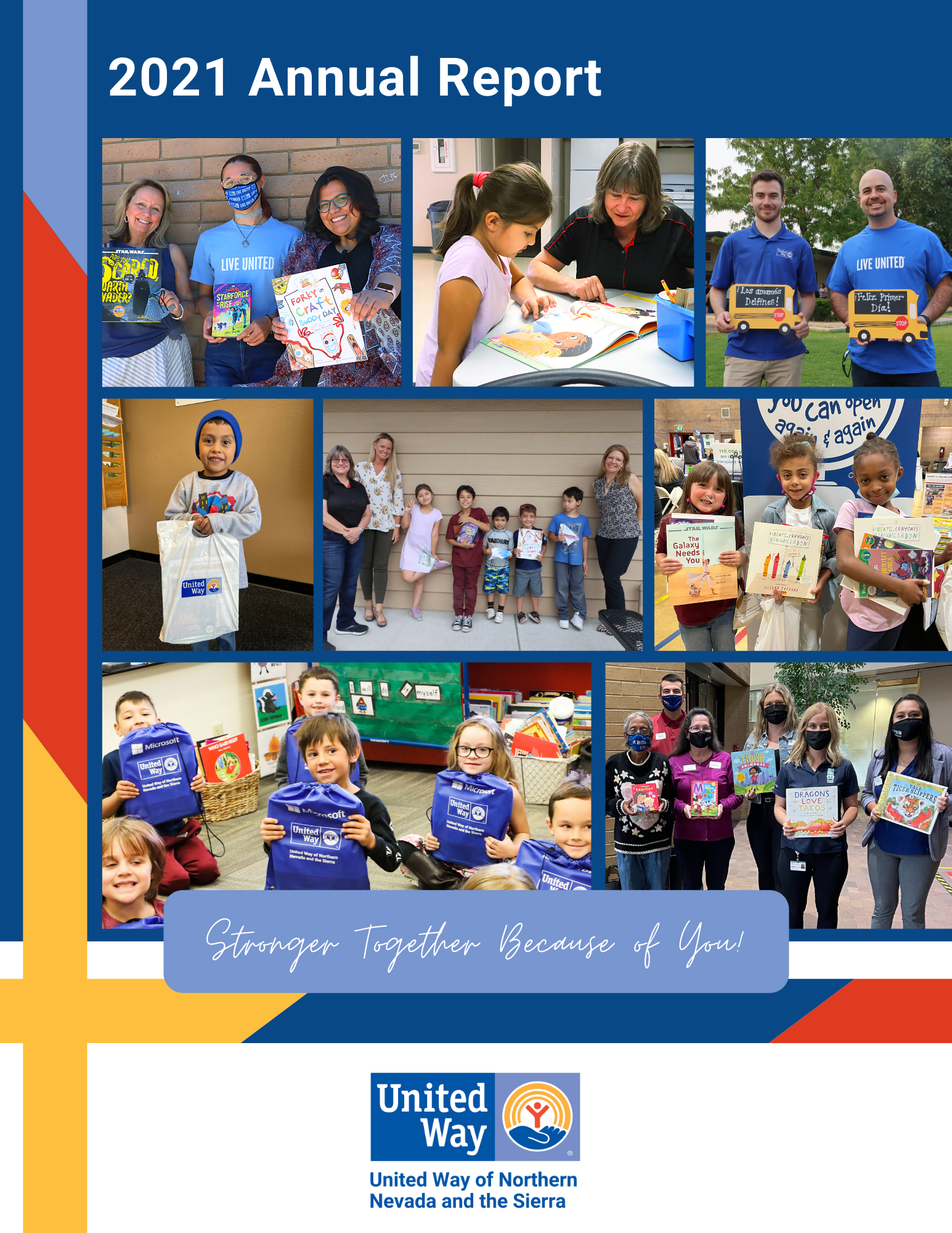 United Way of Northern Nevada and the Sierra has been investing in changing lives since 1942. In 2021, we continued to expand programming to improve early literacy and learning as part of our commitment to improving outcomes for our youngest children. We invested in supporting individuals and families with resources to help put them on a path to economic mobility. We strengthened the capacity of the nonprofit community and are committed to bringing equity to the forefront of our work. Each piece of our work is a part of our strategy to build a thriving northern Nevada, and all these efforts are possible because of YOU.
This annual report is our opportunity to pause and express gratitude to you and our community. The commitment and dedication of donors, volunteers, partners, Board of Directors, and staff to our mission allows us to continue responding to our community's most pressing needs. We are so thankful for your support this past year and look forward to celebrating 80 years of impact with you in 2022!
Download a copy of our 2021 Annual Report to learn more about UWNNS!